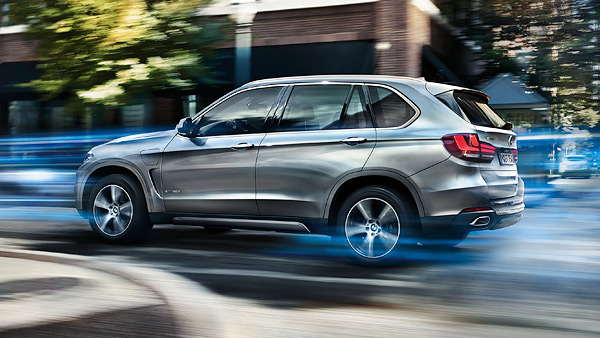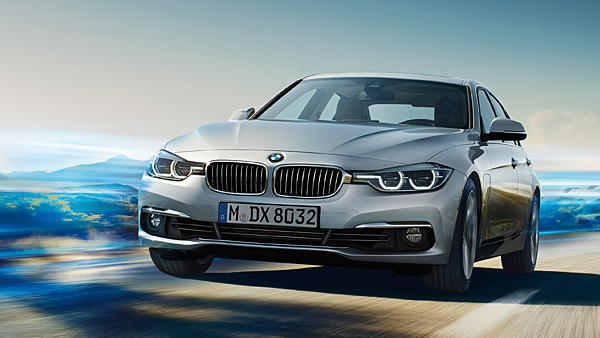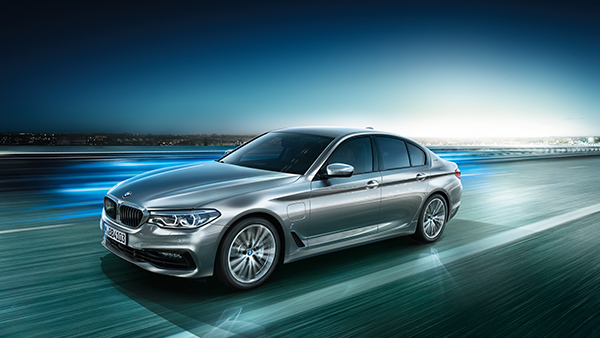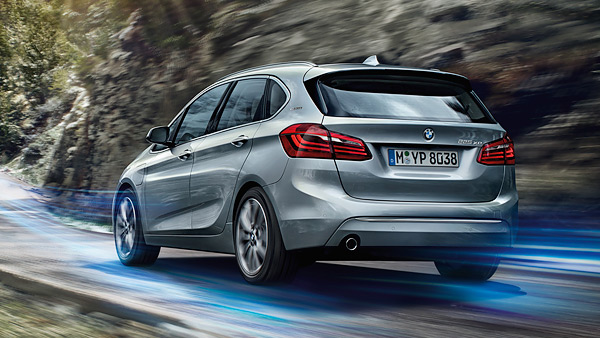 GENERAL INFORMATION AND DESIGN.
In BMW plug-in hybrid vehicles the drive consists of a powerful electric motor and an efficient combustion engine that work together excellently. This becomes apparent in a similarly perfect combination of dynamism and efficiency. This is where you will find basic information on the BMW plug-in hybrid vehicles.

Fuel consumption and CO2 emissions for the BMW 225xe:
Fuel consumption in l/100 km (combined): 2.1 to 2.0
CO2 emissions in g/km (combined): 49 to 46
Power consumption in kWh/100 km (combined): 11.9 to 11.8

What exactly is a plug-in hybrid?

A plug-in hybrid has a drive system comprising a powerful electric motor and an efficient combustion engine. This combination achieves a high overall performance for the vehicles, which is more environmentally friendly than conventional drive technologies.


Furthermore, plug-in hybrids can be recharged directly from the electricity mains, whether at home or on the road. This enables journeys to be made free of emissions on a large proportion of routes, particularly in urban areas, and consumption to be reduced on long distances.


What basic advantages does a plug-in hybrid offer compared to a conventional vehicle?

A plug-in hybrid vehicle offers low-emission mobility at the same time as long-distance capability with functionality on the same level as a conventional vehicle. You particularly benefit from the silent driving and electric boosting. This means that during temporary increases in speed, such as during overtaking manoeuvres, the combustion engine is additionally supported by the electric motor ensuring even more dynamic driving. Particularly in electric mode and with the simultaneous opportunity to repeatedly charge the vehicle battery via the electricity mains, it is possible to achieve low operating costs.

What requirements and conditions have to be met for me to consider a plug-in hybrid?

A crucial factor in making the decision is the availability of facilities for charging the vehicle at home. Quite simply from a domestic socket, with your own BMW i Wallbox or at another location in your neighbourhood. Furthermore, the benefit from the operating costs (electricity vs fuel price) of a plug-in hybrid vehicle can be particularly efficiently exploited if a large number of journeys can be made in electric mode. If you also have charging facilities at your workplace, you could gain even more from this advantage.


Are the safety and driving sensation similar to conventionally powered BMW vehicles?

BMW plug-in hybrids are designed to very high technical standards, based on the same safe vehicle architecture as the conventional models. The safety of plug-in hybrid vehicles with high-voltage batteries has also been confirmed by independent institutes.

Thanks to the electric motor in the BMW plug-in hybrid vehicles, electric driving and a further increase in efficiency are combined. The high torque available from a standing start means that these vehicles display the spontaneity during power build-up that is typical of electric motors. As part of the boost function, this electric motor additionally provides very noticeable support for the combustion engine during acceleration and in dynamic short bursts. Moreover, the BMW plug-in hybrid vehicles are silent and locally emission-free when travelling in electric mode.


Which different driving modes are available?

The BMW plug-in hybrids do of course have the familiar driving modes of ECO PRO, Comfort and Sport for every driving situation and requirement. In addition to this, the following driving modes specific to plug-in hybrid vehicles are also available with the eDrive button:

− AUTO eDrive: The system selects the most efficient drive method – purely electrical, combined or with combustion engine according to the situation.

− MAX eDRIVE: Depending on the model, it is possible to drive at a speed of up to 140 km/h purely electrically in MAX eDRIVE mode. At higher speeds or if the full acceleration potential needs to be exploited, the combustion engine switches on automatically.


− In SAVE BATTERY or Battery Control mode (in the BMW 7 Series), the battery is efficiently charged by the combustion engine or has its charge level maintained. This enables the battery capacity to be actively saved for purely electric driving at a later stage.


How can you recognize a BMW plug-in hybrid vehicle?

A design difference compared with conventional BMW models is only desirable to a limited extent so that the familiar and unmistakeable BMW design is also retained for BMW plug-in hybrid vehicles. Nevertheless and depending on the model, the following features are among those which help to distinguish a BMW plug-in hybrid vehicle:

Exterior design:

− eDrive badge on the C-pillars on both sides
− i badge on the front side panels
− Blue kidney grille slats and blue wheel hubs
− eDrive lettering, both on the rear of the vehicle and on the engine cover
− Model name with "e"
− Presence of a charging socket at the front on the driver's side

Interior design:

− Door sill finisher with eDrive lettering
− eDrive button in the centre console
− Specific instrument cluster and Control Display graphics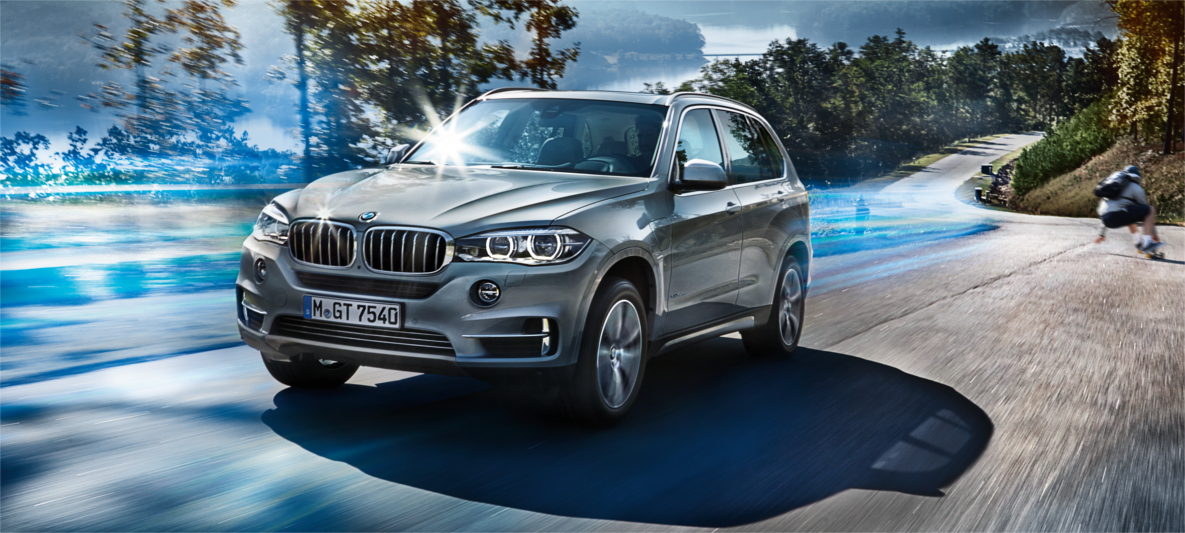 Is it possible to continue driving electrically even if the fuel tank is empty?

Yes, it is. If the total range with electric motor and combustion engine is 80 km, the driver will be warned by a message in the instrument cluster. Below a total range of 50 km, the driver receives a range warning permanently. If the fuel tank is empty, the remaining electric range can be used to drive to the nearest filling station – provided enough energy is present and the system conditions permit electric driving.


How long does the high-voltage battery last in a BMW plug-in hybrid vehicle?

The high-voltage batteries used in the BMW plug-in hybrid vehicles are lithium-ion batteries which, in contrast to conventional nickel, lead or cadmium batteries, have been optimised for use in motor vehicles. Within the scope of the BMW Battery Certificate, your authorised BMW dealer or your BMW subsidiary guarantees to rectify any defect in the high-voltage battery for the first 100,000 km or up to a maximum of 6 years after delivery of the new vehicle (the first criterion fulfilled applies). You can find out about details of the service entitlements of the BMW Battery Certificate from your authorised BMW dealer or you BMW subsidiary.


How far is the electric range?

A specific cyclic range is indicated for every BMW plug-in hybrid vehicle. The electric range actually achieved depends on many factors. Important influences are the air-conditioning and heating demand, the general load on the on-board power system (e.g. navigation, radio, seat and windscreen heating, climatic conditions in summer and winter) as well as individual driving style.


When the high-voltage battery is discharged, purely electric driving is no longer possible, but it is still possible to continue driving perfectly normally thanks to the combustion engine. An intelligent energy management system means no damage can occur to the high-voltage battery at any time even it is displayed as completely "empty".



Does the high-voltage battery restrict the luggage space?

The BMW plug-in hybrid vehicles only have slight restrictions in the volume of luggage space compared with conventional BMW models. With regard to loading comfort, intelligent solutions have been developed which firstly ensure a flat loading platform and secondly provide the necessary depth for transporting bulky objects. Furthermore, all through-loading systems (e.g. the 40:20:40 split of the backrest) are also available for the BMW plug-in hybrid vehicles.


What should you be aware of if a BMW plug-in hybrid vehicle is parked for a lengthy period of time?

Parking for a lengthy period of time (e.g. for several weeks) is of course possible, but the charge level of the high-voltage battery may decrease if the vehicle is not moved for a substantial period.

It is therefore advisable to park the vehicle with an almost fully charged battery or to connect the vehicle with a suitable charging station during lengthy stationary phases as this will then automatically recharge the high-voltage battery if necessary.

Please also take note of the advice relating to lengthy stationary phases in the operating instructions provided with the vehicle.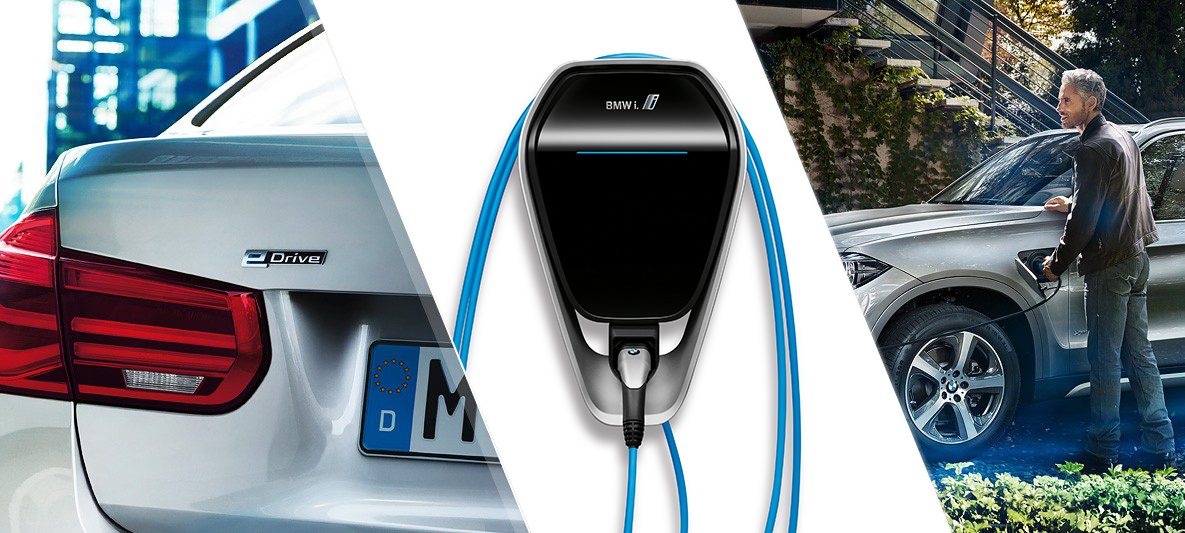 The world of intelligent BMW electromobility.
A check on the BMW i Wallboxes
Intelligent charging with BMW Digital Charging Service
What charging options does BMW offer for plug-in hybrid vehicles?

A BMW plug-in hybrid vehicle can be recharged from an ordinary household socket – however, it is advisable to have the suitability (continuous load capability) of the socket in question checked by a certified specialist. This check of the socket or the installation and commissioning of a BMW i Wallbox (this allows BMW plug-in hybrid vehicles to be charged with a maximum of 3.7 kW) can, for example, be performed by a qualified electrician from the BMW i installation partner.

How often can and must you recharge a BMW plug-in hybrid vehicle?

If possible, you should charge your BMW plug-in hybrid vehicle whenever the opportunity arises – be it at home or on the move. This means that you can always take advantage of the maximum possible electric range and thus minimise fuel consumption.


How long does it take to charge the high-voltage battery? Is there way of charging it quickly with DC (direct current)?

The precise charging time depends on a number of factors. If the high-voltage battery is completely discharged, it may be assumed in the BMW X5 plug-in hybrid vehicle, for example, that charging will take between roughly 2.5 hours at a Wallbox or public charging station and approx. 4 hours from a normal domestic socket.

Due to the smaller battery size in comparison with a pure electric vehicle and the comparably short time required for full charging that this entails, no means of rapid DC-charging is planned for BMW plug-in hybrid vehicles.


Do you need a different charging cable when abroad?

The standard charging cable contained in the vehicle has the household plug typical for its specific country. Your BMW dealer will offer you the opportunity to purchase a cable suitable for different socket types.
Fuel consumption and CO2 emissions.
The figures for fuel consumption, CO2 emissions and power consumption depend on the wheel and tyre sizes selected. Consumtion data is determined in accordance to the ECE driving cycle.

The driving range depends on a variety of factors, especially: personal driving behaviour, selected route, weather conditions, usage of heating/cooling and preconditioning.

Further information about the official fuel consumption and the official specific CO2 emissions for new passenger automobiles can be found in the 'New Passenger Vehicle Fuel Consumption and CO2 Emission Guidelines', which are available free of charge at all sales outlets and from DAT Deutsche Automobil Treuhand GmbH, Hellmuth-Hirth-Str. 1, 73760 Ostfildern, Germany.